Inside The War Room
Host Ryan Ray brings on the best guests to break down the most important issues.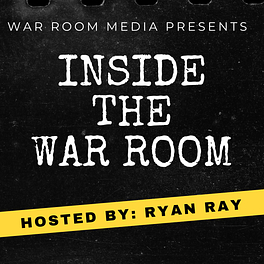 Dispatches from the War Room
Welcome to the War Room! Inside the War Room is a podcast built to discuss philosophy, science, politics, religion, history, and just about anything else. This is the show for you if you want to hear from the best and brightest in all walks of life.